Luxurious Angel Yarns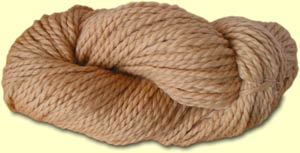 We have now (after a long search) launched our own range of the most perfect silky soft yarns.
We have a Chunky Baby Alpaca, an Ultra Fine Merino and a Chunky Boucle Ultra Fine Merino that are just to die for!
The Ultra Fine Merino has a superb whiteness and softness and is widely recognised as the premier of quality wool. You only have to feel it to know why!
These naturaly luxurious, fair trade, yarns are as soft as cotton wool and would pass anybody's 'touchy feely' test (it even passed Tess' cheek test!).
The new range is completely natural, undyed and currently available in natural colours only.
Keep checking back as we are also going to introduce our own range of colours in both solid and our famous variegated.
---
Angel Yarns
---