Straight & Circular Knitting Needles & Crochet Hooks
Knitting Needle Conversion Chart
Addi Needles
The Addi Collection has been quoted as the 'best needles there are' and we have to agree. They are premium needles made of aluminium and bamboo with over 175 years of experience.
Circular needles are becoming more and more popular and the Addi turbo circular knitting needles are the best selling needles in the range. Circulars work just like straight needles with the same technique but the benefits are better weight distribution of the knitted item (which reduces the tension on your wrists) and the added joy of never searching for that missing straight needle down the side of the sofa!
One Pair of Addi Turbos Just Isn't Enough
A common misconception is that you'll only need one pair of needles in each size. The truth is, you can never have too many duplicate sets of needles. Not only do needles have a habit of disappearing, but they also like to stay in unfinished projects. How many times have you found that? Turbos are fast, quiet, can't rust and have soft, snag free cords.
If you like to work on more than one project at a time, or if you like the freedom of being able to sort through your stash and begin a project at 1am, you'll need lots of available needles!!
The Ultimate in knitting tools!
Please Note: Supplies of Addi needles are terribly intermittent so we recommend contacting us before placing an order.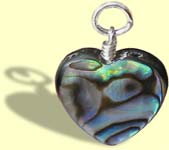 Beautiful Stitch Markers
A great accompaniment for your Addi Turbo knitting needles.