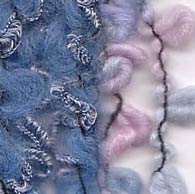 Exceptional Yarns
An exquisite new range of yarns from this Italian, but French sounding, supplier.
The Laines Du Nord yarn collection uses traditionally beautiful, soft 100% merino wool yarns with other contemporary ranges.
A wealth of stunning colours from the bright and fun through classics to lovely delicate and pale hues, a visual treat for all of us.
Includes a bouclé and a kid mohair in the range.
Yarn Available