Yarns from GGH (Rebecca)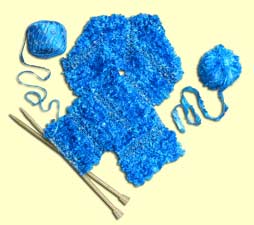 GGH yarn offers unique styles of yarn, like fantastic eyelash yarn, and amazing up to the minute knitting patterns found in the increasingly popular Rebecca Magazines and 'Edition Rebecca' single leaflets.
GGH Rebecca patterns are fun, fashionable and different to the usual run of the mill UK patterns.
The wool and patterns combine to make a fresh new statement in the world of hand-knitting.
Imported from Germany there are some fabulous novelty and soft wools in this range.
Free Scarf Pattern
Made from GGH Intensions and Stars, you can download the free pattern here and be wearing this scarf before you know it!
---