Become a Yarn Angels Member
Being a member of our club means great things, just for you!
As a Yarn Angels member you will automatically receive a 10% discount on your orders (excluding shipping) for one calendar year.
That's everything from stitch markers to knitting needles to patterns to lighting, all available with a 10% discount.
How to Become a Member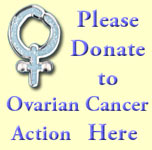 We have 3 options available, a one off payment of £10 for the year, a subscription option (which will bill you yearly) or spend over £100 in one order (excluding shipping) and let us know you have done so - the choice is yours.
All you have to do is pay or subscribe via PayPal and let us have the email address you use when paying on our site (the one you use to login for your details on the Address page when checking out).
It's not a problem if you have yet to buy from us or are buying membership for a friend, we'll contact you for more details when the membership is set-up.
Please provide your email address in the Notes box when paying.
£10.00 for one Year
£10.00 Subscription billed Yearly
Please read the Terms and Conditions before ordering your Membership
Terms and Conditions
Discounts will not apply until 'after' you have received our welcome email.
Discounts cannot be applied retrospectively.
Membership to the Yarn Angels is not automatic for orders over £100, you will need to notify us of the order number (CartID) and request membership. Valid only for orders placed after September 2006.
Cancellations can be made at any time before any discounted orders are made for a full refund.
Membership fees (if any) are non-refundable for members that attain VIP status.
All orders will be dispatched to one address only, alterations can be requested by email.
Any refunds will be refunded at the same discounted rate applied.
Angel Yarns reserves the right to cancel memberships attained by orders exceeding £100 where cancellations bring the total value below the required £100.
Angel Yarns reserves the right to amend these Terms & Conditions from time to time without notification other than by posting to this web site.